The E-Commerce Management Evolution
The world, as far as we know, is changing and in continuous state of evolution. And because of this, things like the development of Information and Communication Technologies (ICT) have allowed our everyday life to go through profound change, where we are almost all day connected to the internet, either through a computer, tablet or cell phone.
This technology is offering a new way of conducting business transactions with great ease of use and reduced cost. This new market requires companies to apply new business models and business strategies. With web platforms we perform more and more actions around a virtual world, since apart from browsing, we also perform daily activities.
In such a different environment when compared to how it was a few decades ago, we also have a constant and real-time communication with other people through the advent of social networks, where we can even share multimedia content or play online games in groups, and many other activities, which together with the extension of the use of internet in companies, government agencies or homes has contributed to the creation of a new market through e-commerce.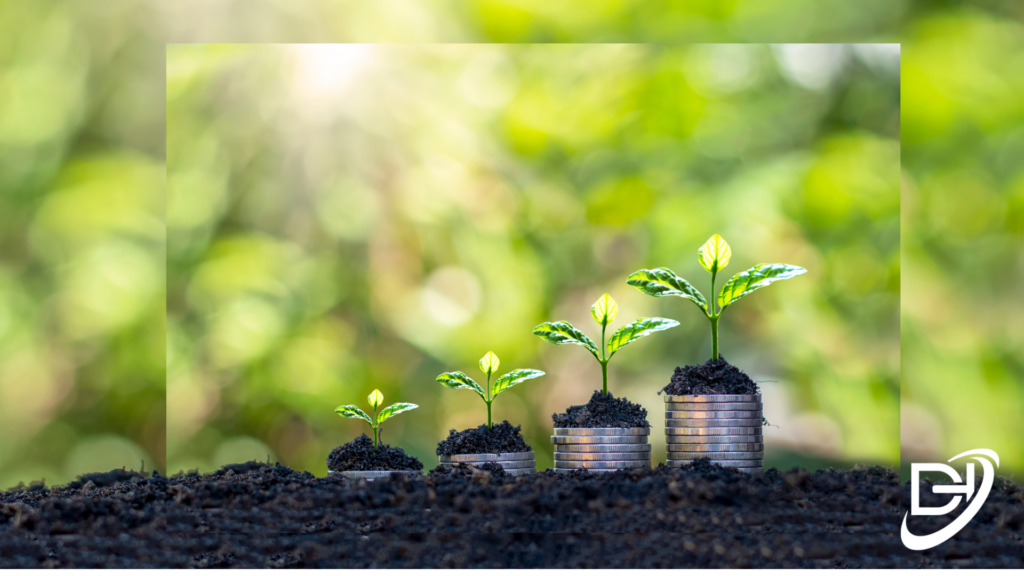 Currently, the term e-commerce is defined as any business or transaction carried out through electronic media such as the internet in any form: websites, games, apps, special platforms, among others.
Therefore, it is no surprise that e-commerce plays such an important role in the lives of Internet users: globalization on the Web has created a fertile ground for opening businesses around the world 24/7, thus increasing the chances of success of such business.
It is important to highlight the fact that success was not born not only from technology, but from the users of such services: Consumers' shopping habits changed from the inclusion of technology in the adult lifestyle. People value the convenience of buying a product, comparing prices and discovering stores without leaving home.
And this is unprecedented: in any moment in the history of human beings, the search for immediacy had reached this point, and all because there are resources that save user time by reducing the process in the management of a task. And the most surprising thing is that, despite the fact that e-commerce offers a wide range of goods and services, it does so with an innovative formula that is constantly improving.
The origin of e-commerce.
It could be said that the origin of e-commerce was in 1991, when the Internet entered the commercial areas. A few years later the creation of the Internet, in the 90's the WordWideWeb (WWW) appeared, which symbolized a starting point for e-commerce, since it allowed the dissemination and publication of information.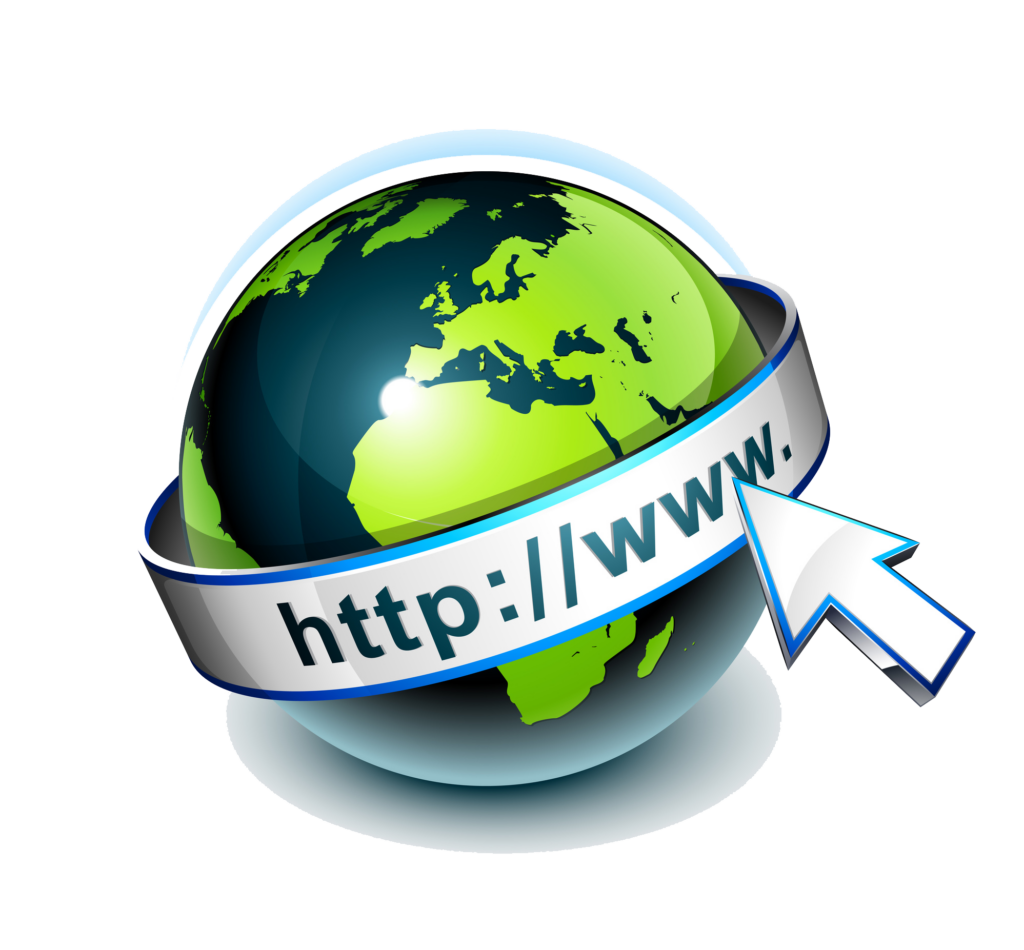 In 1993, the pages only talked about the organization. The mode of communication with the customer was through forms or e-mail. It was not possible to buy online.
Then Internet shopping began. Virtual shopping malls appeared and cash on delivery and checks, among others, were used. The first Internet-only stores appeared. The concept of management began to distance itself from previous practices.
Subsequently, the processes of selecting and sending data on products purchased through databases began to be automated. The use of credit cards as payment and marketing on the network became generalized, which brings us to the present day, where there are dynamic contents.
In 1998, the security of sites is improved and various secure payment mechanisms are implemented. Electronic wallets such as PayPal and product tracking services appear. The first e-commerce legislations appear and without a doubt: e-commerce advertising becomes massive.
E-commerce today has so many strengths that it even aims not to be very different from traditional businesses. For example, in the case of people who are not familiar with digital shopping, who prefer to go to a store in the usual street to see the characteristics of a product directly, for these people there is a solution. Ideas are being developed that show alternatives, such as augmented reality. From spare parts in 3D renderings, to virtual fitting rooms in virtual clothing stores that innovate the shopping experience.
The differences between e-commerce and traditional commerce.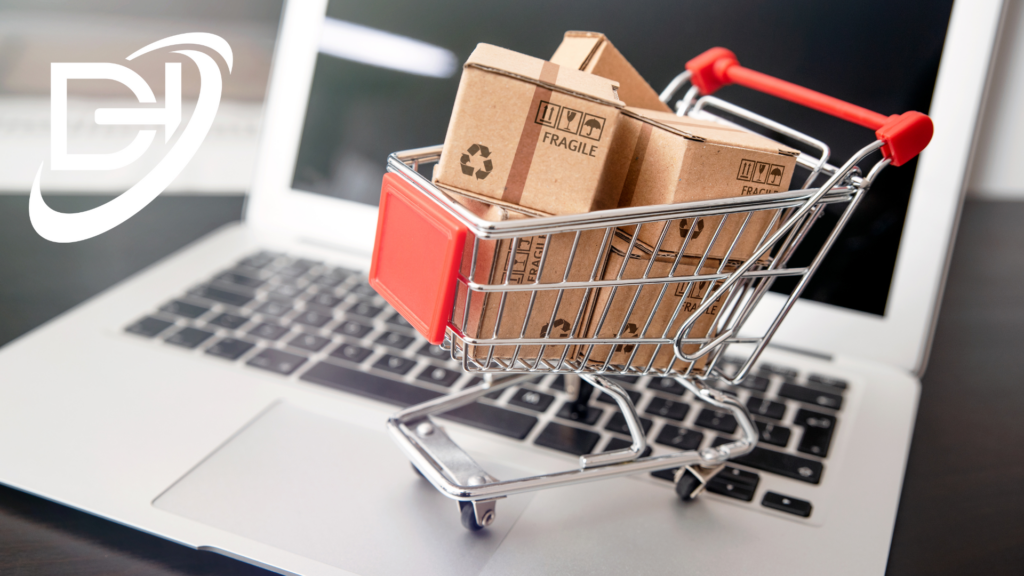 Today, the differences between e-commerce and traditional commerce can be better appreciated, and are based on sets of circumstances in today's society. The first advantage is globalization. It allows the opening of business around the world 24 hours a day and lower costs of this global presence.
There is also the situation of customer privacy. A person who enters a store to shop leaves no "traces" of his or her identity. Only if he pays by credit card where the name can be seen or if he knows the owner of the store. But it is not "part of the business" to know the buyer's personal data such as name, address, telephone number, credit card number, nationality and others.
On the other hand, this is a significant part of the e-commerce business model, as it is the only way to identify to whom you are selling and to whom you must deliver.
However, in e-commerce, the company can observe consumer behavior without allowing the user to feel invaded.
Some of the most common online measurement tools are Vividence and Accrue, which are responsible for conducting research on: Web sites visited by the user, duration of visits to a site, pages visited, wish lists and shopping carts, purchases, repeat purchase behavior, among many other metrics. All of the above would not be affordable in traditional shopping.
Similarly, the concept of Limited Variety versus Unlimited Variety has become known. For example, in a movie rental chain there is room for many movies, series or video games, but not as many as in the case of a streaming platform. At the same time, in a virtual store there are search methods that allow customers to quickly find the products they want, even by different search criteria. This ability to find what you are looking for almost instantaneously is one of the great attractions of e-commerce.
A similar difference occurs with space utilization. A traditional store requires a physical space to sell and therefore demands a lot of floor space to reach more people and also needs technology to save costs, involving, for example, an inventory control and invoicing system and many others. On the other hand, a virtual business uses technology to sell via the Internet and physical space to save costs through an optimized logistics system.
Other differences that arise in the stores is the assistance in the sale. Unfortunately, in a traditional store, it would be impossible for a seller to serve several customers at the same time, and if he does, it is very certain that the service will not be the best way, unlike digital commerce where everything is automated.
But like everything in life, there are two sides of the same coin, i.e., just as opportunities and strengths were mentioned, e-commerce also has threats and weaknesses.
As far as weaknesses are concerned, there are many to be found, among which are the fear of fraud on the part of the customer, since they do not know if they will lose their money when buying in the store.
This can be prevented by offering reliable payment methods (such as Paypal for example) and having as wide a variety of payment methods as possible and secure. Another thing that can be done to guarantee more security to the customer is to configure the platform with SSL (Secure Sockets Layer) or to obtain and display trust and quality seals on the page.
Another weakness is the high cost of transporting bulky and/or perishable products, which is a disadvantage compared to the "take it yourself" of traditional stores. In order to compete in this aspect of the market, offers must be created that can encourage impulse sales, with an expiration date, mitigate the price of transportation by including it in the price of the product; many customers do not finish the purchase for this very reason.
In any case, the obstacle to overcome is to generate the customer's trust, who will not be able to touch the product until he receives it at home. So it will be necessary to put as many images of the products as possible, including videos, so that the customer has no doubts.
As for the threats that e-commerce has (at least for now) it can be the easy entry of competitors, such as Amazon, for example, and also, the ability to offer very strict prices. The absence of entry walls to online commerce creates an increase in competition, which leads to a reduction of market shares for sellers. Offline competition must be taken into account, as they are also a threat to the future of e-commerce.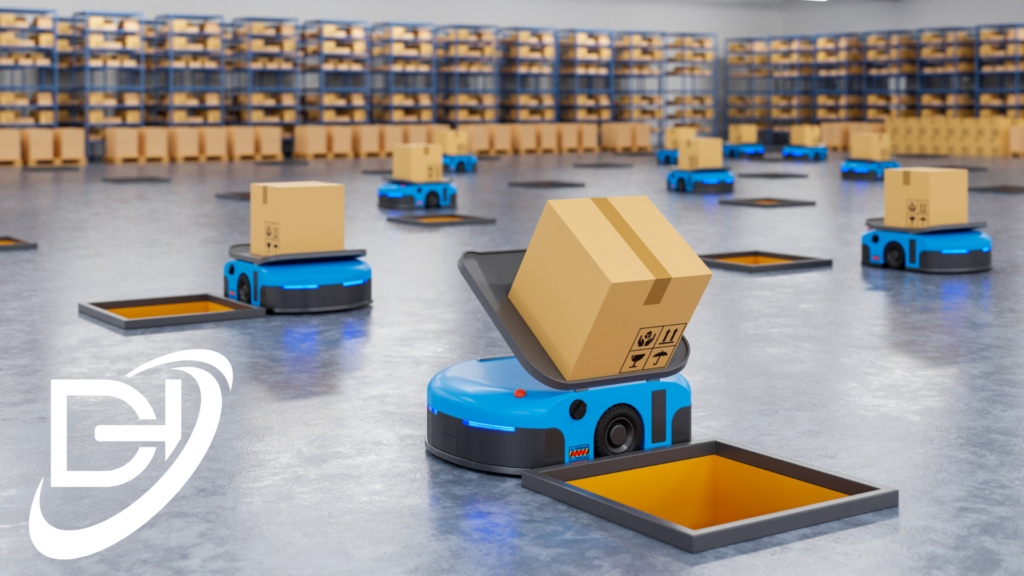 To improve these aspects, social networks will be very useful to establish direct communication with customers that reward personalized attention versus mass sales. Knowing our customers (their desires, needs, among others) and satisfying them will definitely increase the chances of making sales and building user loyalty.
At present (although it depends on the country), on average, the sectors with the best business expectations with the use of e-commerce are the multimedia sector, tourism, financial services, education, information intermediaries, entertainment and publishing, while those with the lowest expectations are transportation and logistics, insurance, agri-food, automobiles, perfumes and cosmetics.
Research has also been carried out into the products that will be sold most on the Internet: tickets, software, books, leisure travel, adult services, electronic consumables, videos, hardware, food, flowers, toys, sporting goods, clothing accessories, household appliances, travel goods, health and beauty, clothing in general, cars, footwear and furniture.
In the same way, among the factors that favor the growth of e-commerce and will continue to do so are some such as: increase of people connected to the network, new means of access available, improvement of traditional large sellers, decrease of access costs, greater availability of qualified personnel, more categories of products available, greater availability of qualified personnel and institutional support.
But the future of e-commerce is not only about improving all the software systems, applications, websites, IA and faster deliveries with drones or other devices; it is also about simplifications and payment, improving the shopping experience, sustainability, marketing, creating events, social movements, holidays and any other stimuli that encourage shopping, as it has already been some times this year.
In perspective, it is already a fact that e-commerce is one of the sectors that moves the most money worldwide: according to several studies, by the end of 2022 retail e-commerce will generate about 5 trillion dollars worldwide. This shows that the advance of e-commerce is just beginning and that, as technology evolves, e-commerce will become the main form of commerce in most countries around the world.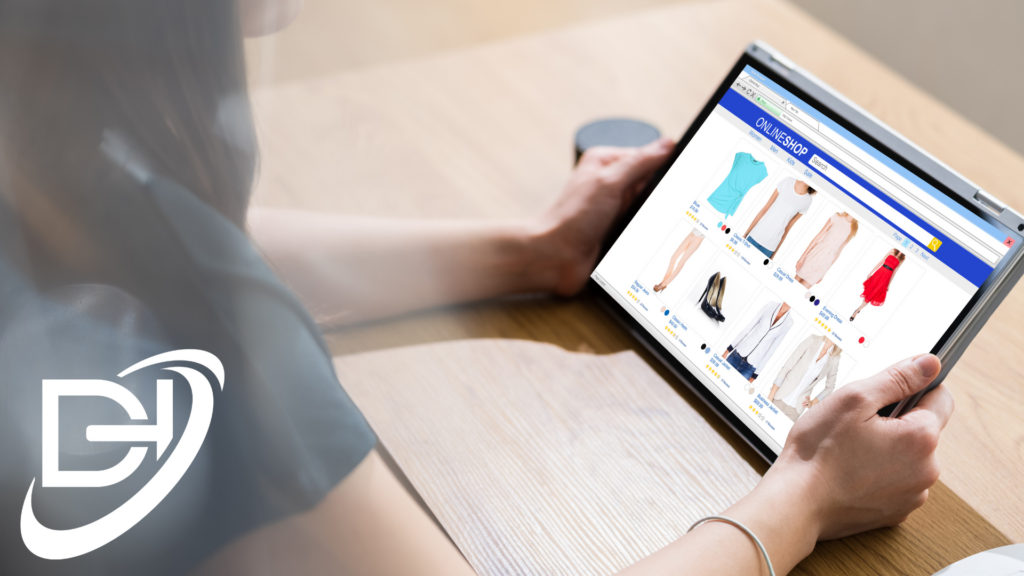 Studies estimate that by 2024, e-commerce will reach 6 trillion dollars and that by 2025, 73% of the Latin American population will use their phones to surf the Internet. Mobile Marketing or Mobile Commerce will be necessary for virtual stores in the near future.
As easy as it may sound to talk about it, in reality e-commerce is a new branch that needs trained personnel, constantly adapting to new changes. Even from a management point of view, it is a challenge even for managers with the most technical knowledge, because it involves processes of the highest precision, as well as demands for ultra-agility. However, with a lot of organization, control and creativity it is possible to achieve success in e-commerce, increasing profits and standing out from the competition.
But not everything is a competition, e-commerce has totally boosted traditional commerce, increasing its popularity among people, attracting more customers with its social networks and even serving users with products or services they need right to their doorstep, safely and with great variety to choose from.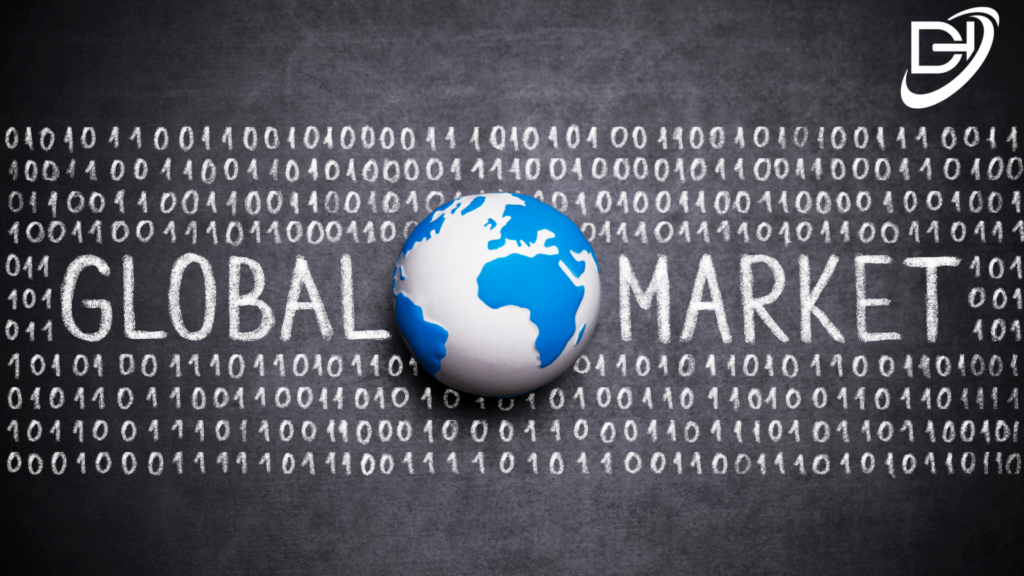 In summary, the main advantages of virtual business are the globalized market expansion that is achieved, and the speed with which business is handled. Although customer relationships are interpersonal and can cause complications in business, the use of new technologies and their innovation have created changes that are here to stay and will continue to improve communication with the customer and the company.