The Basics of Digital Marketing – Getting Started
The Basics of Digital Marketing – What you need to know to get started?
Boosting the brand equity of an enterprise often revolves around the idea of reaching out to potential clients or customers. Any venture that aims to break new ground or simply stand against the odds should embrace 'Market Intelligence'. The contemporary world has seen an anchored development in this domain. This breakthrough, known as the 'Digital Marketing' aligns with the notion of using the Internet or digital technologies such as desktops, smartphones etc., for advertising the brand identity or services. Without further ado, let's dig deep into the intricacies of 'Digital Marketing' and the steps involved.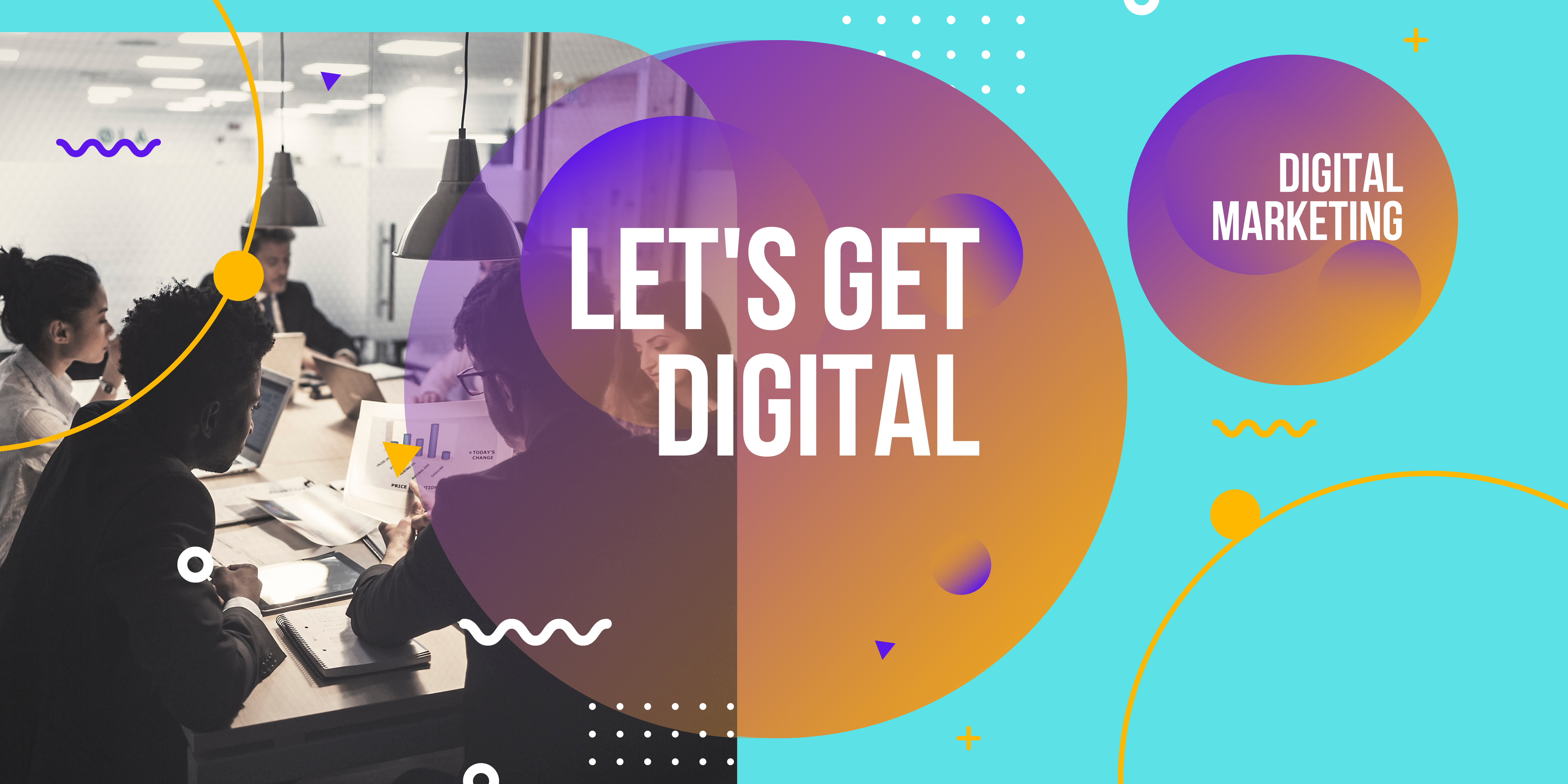 Follow these simple steps to devise an effective strategy for promoting your corporate image through digital media. We are sure that once you're all done going through them, everything will become a cakewalk for you.

1. Acknowledge your employee base and define your business goals
Having predefined digital marketing plan objectives saves you from a great hassle. Be as clear, precise and concrete as possible. Make sure these goals are mutually cordial to the planned strategies with your employees.
Another thing which shouldn't be turned a blind eye to is the fact that these goals should be realistic and attainable. Setting unrealistic goals like boosting conversion rates or having the company's performance analytics soar high within half a year aren't advisable.

2. Research your buyer personas
Setting up a marketing propaganda without knowing who your target audience is a senseless pursuit. Tailor your digital marketing plan in such a way that you have enough room left for researching about your buyer personas and audience segmentation.

Let's say your business delves into providing IT services. Your target audience may be startups or small businesses needing database support. You can create a buyer persona by ideally resonating the messages you provide with the hype you want to create.

3. Scrutinize the competition and build strategies to outrival it
It is important to know that 'Digital Marketing' is a tremendously vast domain. In such a scenario, a massive competition becomes inevitable. Therefore, before going any further it becomes necessary that you carefully analyze the market competition.

Thereafter, build an ecosystem of talented personnel to calculate your company's market share. Once you find the loopholes in the working modules of your competitor businesses, it will help you in beating the competition.
4.  Estimate your expenditure and digital marketing budget
All things kept aside, the success of almost every part of your strategy counts on the precision of execution and the availability of budget in hand. Carefully examine the available budget and allocate desirable amounts to different activities. How much do you think will suffice for creating brand awareness? How much are you willing to allocate for business campaigns or employer branding?

5. Examine which digital channels will suit for you
Defining an advantageous and effective digital channel might be the only thing enough to get you to the top. What is your business agenda and who all are a part of your audience. Suppose your e-venture caters to the needs of teenagers by posting coherent articles online. You might need to consider social media influencing through Facebook or Instagram, as teens these days are quite active on these platforms.

6. Consider using some marketing, scheduling tools
If you're someone who likes to have meetings, plans or initiatives well sorted out beforehand, then a marketing planner is a must for you. Tracking your progress or mapping the overall framework becomes an easy task this way. Additionally, it gives you an ace up your sleeve in planning beforehand and hitting the deadline with fidelity.

Some of the marketing planners that you might want to get your hands on are Asana, Monday, or RocketLane.

7. Track the progress by measuring the performance analytics
The last but the foremost step is quantifiable analysis of your performance with the help of Key Performance Indicators or KPIs. Whilst most ventures tend to overlook it yet you need to measure the outcomes of the implemented strategies thoroughly. If the outcome doesn't match the standards or benchmark of success set by your company, you need to realize that the implementation of strategies is not adhering to the initial ideology of your business plan. Hence, you'll need to fix these loopholes before you proceed further.

Some of the great tools which you should consider for the same are Dreamdata, Google Analytics or Bitly. There are plenty of others, but this is the short list we recommend.
 
Conclusion

'Digital Marketing' isn't a hard nut to crack when you know the 'what', 'when' and 'why' of your business agendas and objectives. Indeed, this domain is inclusive of a very high competition rate yet success still remains attainable with the execution of right strategies at the right time.
For more purchase the book, E-Commerce Management – A Simplified Guide to Manage an Online Store Successfully. And follow MonicaFaye on Instagram for more tips and updates.