Getting Started with E-Commerce Management
If you're just getting started in the e-commerce industry, you might be wondering what exactly e-commerce management is.In today's digital age, e-commerce management has become an essential part of any business or organization. E-commerce management is the process of operating and managing an online store to increase sales and profit.
Defining E-Commerce
E-commerce is the buying and selling of goods and services online, over the internet. It has become one of the most powerful tools for businesses to reach out to a wider customer base, increase sales, and expand their operations.
E-commerce is a type of business model which involves providing goods and services through an online platform. This can include a website, mobile app, or any other form of digital media. Examples of e-commerce transactions include selling physical products such as electronics, clothes, and books; offering digital services such as web design, software development, and digital marketing; and allowing customers to make online payments using digital wallets and payment gateways.
History of e-commerce
E-commerce has been around for decades, but it's only in the last few years that it has taken off. E-commerce began with the advent of the internet and its rise in popularity. Book Stacks Unlimited, the first internet store, debuted in 1991. Since then, e-commerce has grown exponentially, to the point where it is now a major part of the global economy.
The development of secure payment methods like PayPal and the expansion of high-speed internet access both contributed to the growth of e-commerce. These developments enabled more people to purchase goods and services online, making it easier and safer to do business with one another.
In addition to online stores, companies have also embraced mobile commerce or m-commerce. This type of e-commerce involves using smartphones and other mobile devices to purchase goods and services. M-commerce is expected to grow in popularity in the coming years as more people adopt mobile devices and internet speeds continue to improve.
What is the foundation of e-commerce?
The foundation of e-commerce lies in the technology that enables buyers and sellers to conduct transactions over a network. It includes technologies like cloud computing, digital payment systems, online shopping carts, product catalogs, and web analytics. This technology is what makes it possible for businesses to sell their products online and for customers to shop without ever leaving their homes.
At the core of e-commerce are the principles of marketing, economics, and technology. Marketers must understand how to engage customers online, while economists must be able to identify trends in the industry and measure the impact of digital activities on sales and profits. Technology professionals must be knowledgeable in a range of programming languages, databases, web hosting services, and other systems necessary for running an e-commerce business.
E-commerce also requires an understanding of customer service, security, and privacy. Customers need to trust the merchant they are buying from and feel secure in entering their personal and financial information. Merchants need to be aware of security risks and take measures to protect customer data. In addition, merchants must comply with privacy laws, such as the General Data Protection Regulation (GDPR).
To sum up, e-commerce requires a combination of skills and knowledge related to technology, marketing, economics, customer service, security, and privacy to be successful. By leveraging these components, businesses can build a strong foundation that will allow them to succeed in the online market.
Who are the professionals?
Professionals working in e-commerce management come from a variety of backgrounds. While certain skills are required, they do not have to be related. A professional in e-commerce management, for example, may have a background in marketing, web development, graphic design, customer service, or even accounting and finance.
The core of any e-commerce manager's job will revolve around the implementation and maintenance of an online store. This means they will need to be able to oversee the setup and launch of a website or application, as well as manage any subsequent changes. They must also have a good understanding of the various software and technologies used in setting up and running an online store.
These professionals need to be skilled in problem-solving and communication in order to ensure that the store is meeting its objectives and moving in the right direction. They will also need to be able to use analytics tools to track and monitor customer behavior and performance. Additionally, they must possess an understanding of SEO principles to maximize website visibility and promote organic growth.
How had e-commerce shaped the buyer's market?
E-commerce has revolutionized the way consumers shop, allowing them to purchase goods and services without ever leaving their homes. With the rise of e-commerce, buyers are no longer limited to what's available in their local stores. They can now access a much larger variety of products from different parts of the world with just a few clicks.
Buyers can now more easily evaluate the costs and characteristics of various goods and services thanks to e-commerce. Customers can now visit multiple websites to check for the best deals before making a purchase decision. This increased access to information and competition among sellers has resulted in lower prices for consumers.
The introduction of new technologies such as mobile payments, digital wallets, and artificial intelligence (AI) has also had an impact on the buyers' market. These technologies enable customers to make fast, secure, and convenient payments online, allowing them to save time and money while shopping. AI-powered chatbots are also becoming increasingly popular, helping customers find the right product or service faster and more efficiently.
Finally, e-commerce has created more opportunities for small businesses to reach a wider audience. By selling their products or services online, small businesses can now compete with larger brands and expand their customer base.
E-commerce statics
E-commerce is a booming industry with no signs of slowing down. According to Statista, global e-commerce sales reached $3.45 trillion in 2019, and that number is projected to grow exponentially over the next few years. In 2020, e-commerce sales were up by nearly 20% compared to 2019. The U.S. accounts for the largest share of e-commerce sales, with over $1.1 trillion in sales in 2020.
Retail e-commerce sales are expected to rise to almost $4.5 trillion by 2021, according to eMarketer. In addition, mobile commerce (m-commerce) is estimated to reach $3.56 trillion in 2024, making it the dominant form of e-commerce worldwide.
Platform: which one should you use and why?
When it comes to launching an e-commerce business, it is important to choose the right platform. There are many platforms to choose from and each one offers different features and benefits. Some of the most popular platforms include Shopify, WooCommerce, BigCommerce, and Magento.
Shopify is a great choice for businesses that need an all-in-one solution. It is easy to use, customizable and comes with a wide range of features. Shopify also offers a selection of professionally designed themes to help you get started quickly and easily.
WooCommerce is another popular option for businesses looking to build an online store. This platform is open source and runs on WordPress, making it easy to use and customize. It also has plenty of features and is highly extensible.
BigCommerce is an e-commerce platform that offers powerful features such as analytics, SEO tools, and multiple payment options. It is ideal for larger businesses that need robust features to manage their e-commerce stores.
Magento is an open-source platform that is perfect for businesses that want advanced features and customization. It has plenty of features and can be used to manage large stores with complex inventory requirements.
The right platform for your business depends on your needs and goals. Each platform offers different features and benefits, so take some time to research the options before making a decision.
Entrepreneurship in the e-commerce industry?
The rise of e-commerce has opened up a world of opportunities for entrepreneurs. The low cost of entry, quick launch, and easy scalability of an online store make it the perfect platform to start a business. E-commerce allows entrepreneurs to reach a global customer base and market their products to a wide variety of customers.
Entrepreneurs in the e-commerce industry can benefit from several advantages that traditional brick-and-mortar stores don't have. For one, entrepreneurs can launch their businesses quickly and with minimal capital. Online stores are also far less expensive to maintain than physical stores, as there are no rent or utilities to pay, and you don't need to hire staff or stock products.
Moreover, e-commerce businesses can take advantage of advances in technology to enhance their operations. Automation tools and cloud-based services allow entrepreneurs to streamline operations, reduce costs and expand into new markets. Furthermore, data analytics and customer segmentation tools enable entrepreneurs to better understand customer needs and tailor their product offerings accordingly.
Why brick and mortars are shooting their efforts to online sales?
Brick-and-mortar stores have been around for many years, and for a long time, it was the only way customers could purchase goods. However, in recent years, more and more stores are shifting their efforts to e-commerce due to the convenience and ease that comes with shopping online. Customers can shop from anywhere in the world, any time of day, with just a few clicks. Additionally, there is an array of payment options available, making it easier for customers to make purchases with less hassle.
Store owners have access to broader markets thanks to electronic commerce because physical boundaries are no longer an obstacle. Stores can easily target customers in different countries with customized marketing campaigns, thus increasing their potential customer base. Furthermore, brick-and-mortar can automate certain processes such as customer service, payment processing, inventory management, and order fulfillment – this eliminates manual labor and makes operations much more efficient.
Careers in e-commerce
For both professionals and business owners, e-commerce has created new work prospects. From marketing to logistics, there are a variety of career paths available for those interested in getting involved in e-commerce.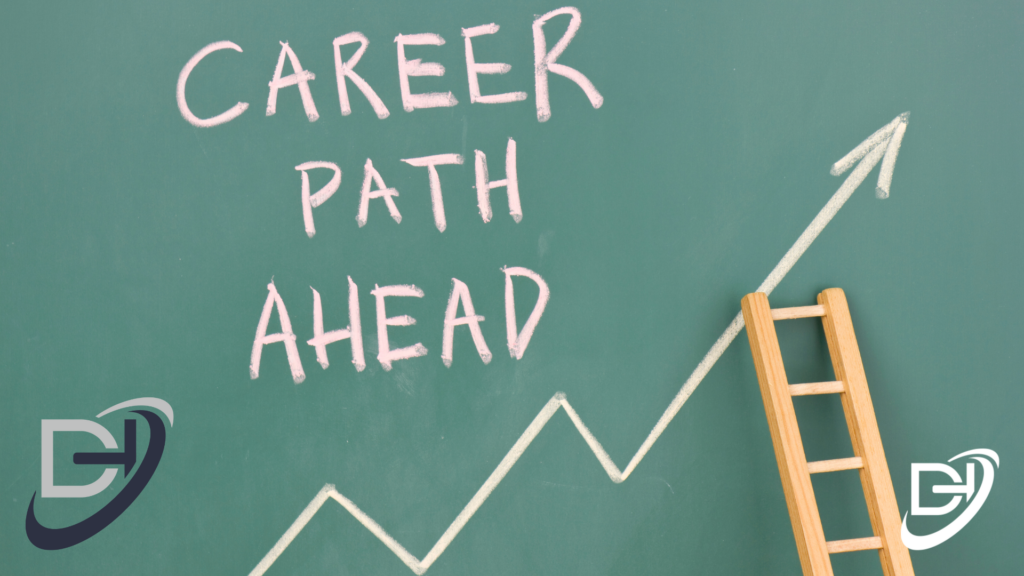 Marketing is an important part of e-commerce, and there are a variety of roles related to it. Professionals working in e-commerce marketing will be responsible for creating campaigns that promote products or services to potential customers. They may also create content for social media, develop email campaigns, and track customer trends.
Logistics is another important part of e-commerce, as it deals with the distribution of products from warehouses to customers. Logistics professionals ensure that products arrive on time, accurately, and safely. They will also be responsible for managing inventories, tracking shipments, and troubleshooting any issues that arise.
Product managers are responsible for researching and developing products, as well as overseeing their development, design, and release. They need to have an understanding of market trends and customer needs, to come up with new products or services that can help meet customer demands.
Web designers play an important role in e-commerce by designing user-friendly websites. This includes designing pages and layouts, as well as developing navigation systems. They must also ensure that websites are optimized for search engines, and are secure against malicious attacks.
Customer service representatives are responsible for helping customers with any issues or questions they may have. They will typically respond to customer emails and phone calls, as well as offer support in person if needed. They must possess excellent communication and problem-solving skills.
E-commerce offers a range of career opportunities for those who want to get involved in the industry. With the right skills and experience, anyone can pursue a successful career in e-commerce.
Entrepreneurs/Owners: What should you know first?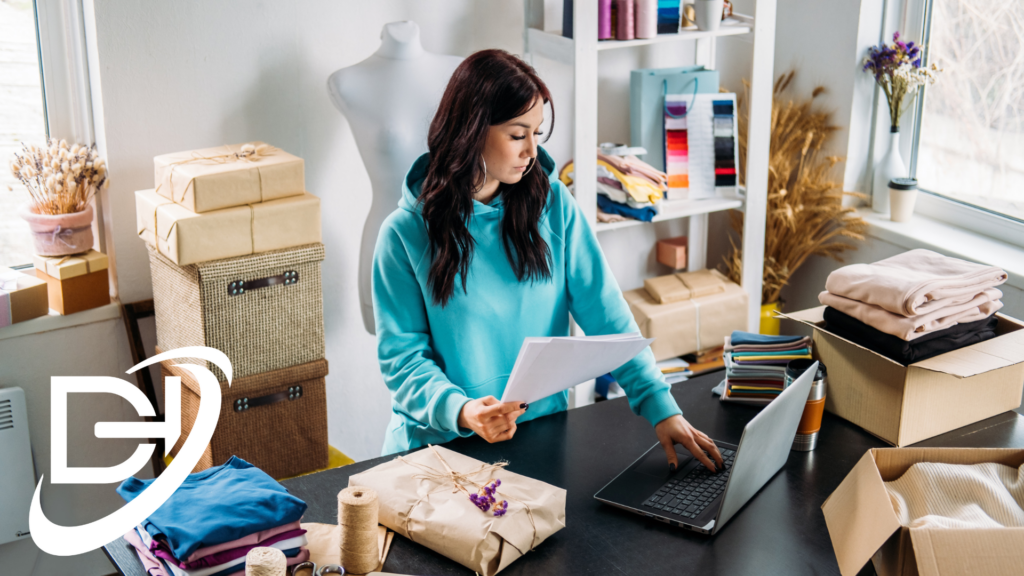 As an entrepreneur or owner looking to get into e-commerce, it is essential to understand the fundamentals and develop a sound strategy. Firstly, you need to assess the value of your product or service and the demand for it in the current market. You also need to research the competitive landscape, including the pricing and features of other products or services. Once you have a better understanding of the marketplace, you can begin to look at what platforms you can use to launch and manage your e-commerce store.
The two most popular platforms used by entrepreneurs and owners are Shopify and WooCommerce. Both of these provide you with the ability to create an online store, take payments, and customize the look and feel of your store. Depending on the size and complexity of your store, you may want to consider other platforms such as BigCommerce or Magento.
You should also consider any additional tools you may need for your store. These can include payment processing services, marketing tools, and customer relationship management (CRM) systems. When selecting a CRM system, it's important to choose one that is designed for e-commerce stores and offers features such as automation, segmentation, and analytics.
Finally, it is important to have a comprehensive understanding of digital marketing, from SEO to social media to email campaigns. You must be able to effectively reach your target audience for your store to succeed. Additionally, having a clear plan in place for customer service and returns is key to delivering a great customer experience.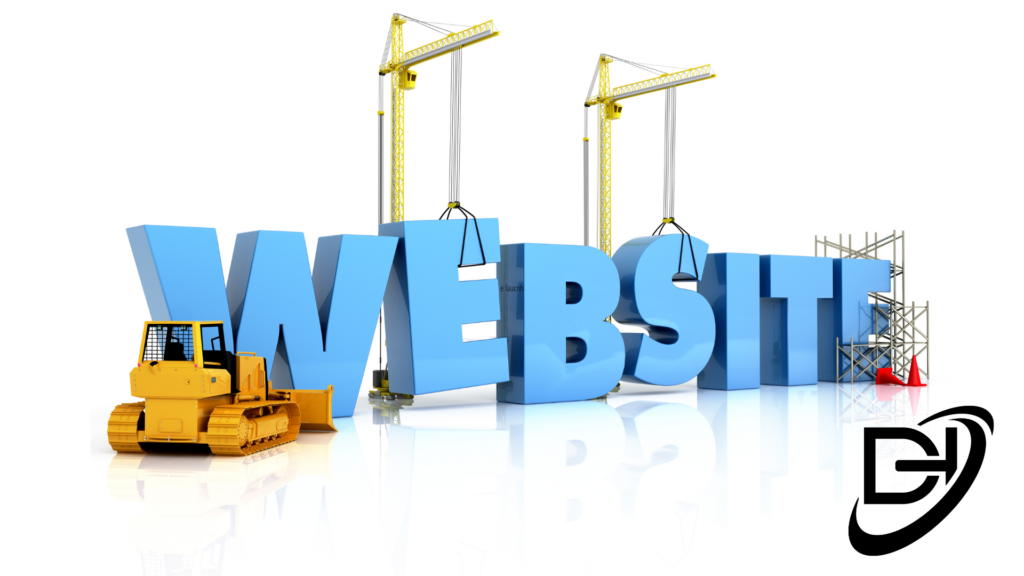 Entrepreneurs and business owners will be more ready to open their online stores if they take the time to comprehend every aspect of starting and operating an e-commerce firm.
Purchase E-Commerce Management – A Simplified Guide to Manage Your Online Store Successfully. And follow MonicaFaye on Instagram for more FREE tips.