The Ultimate Guide to Customer Journeys
5 Phases of the Customer Journey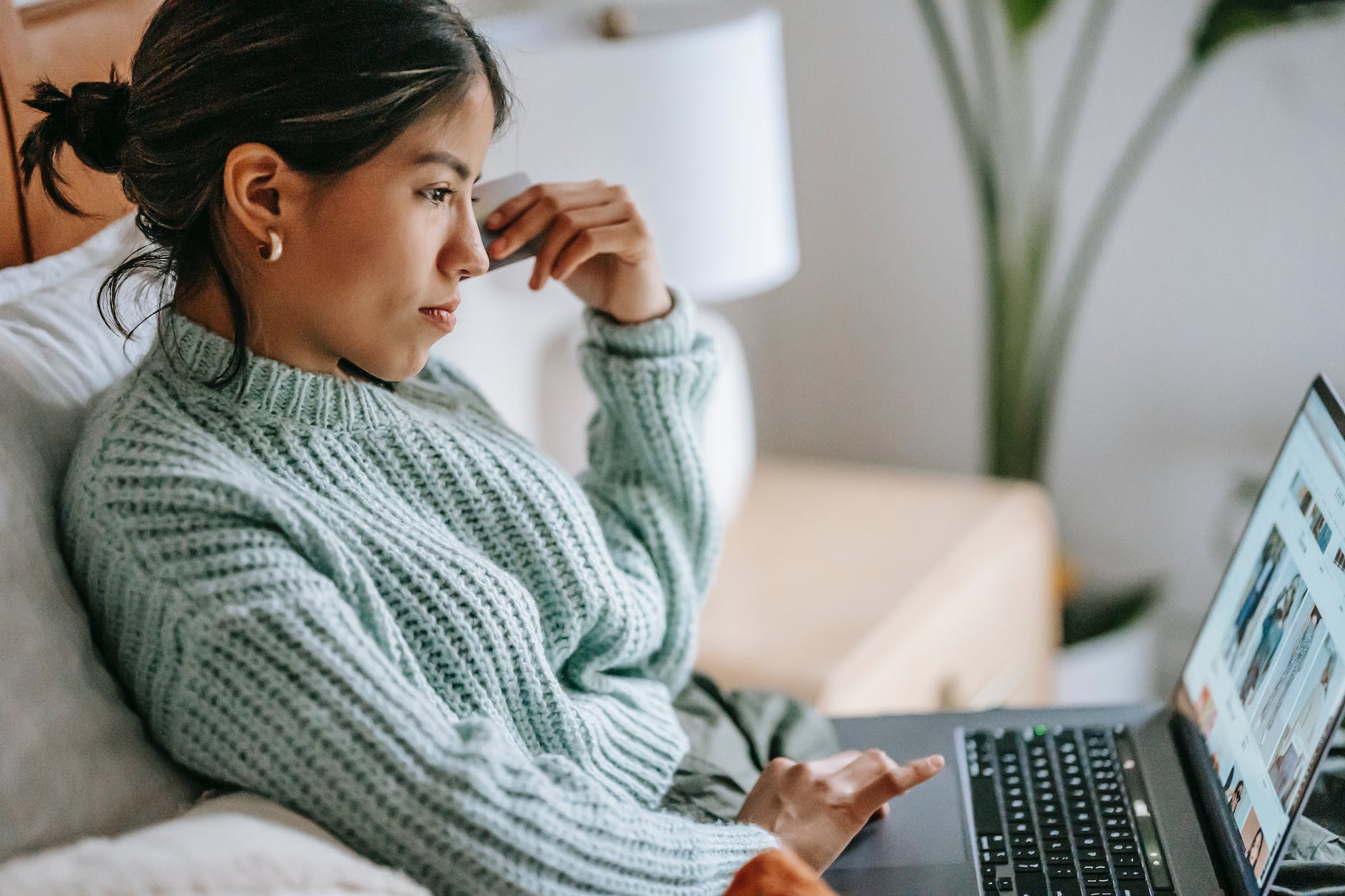 Each time your store welcomes new customers to your site, the customers undergo a particular decision-making procedure to decide whether or not they will give your business. The process begins with the initial interaction and continues when they purchase. Understanding your customer's journey is essential to managing a profitable business; by knowing the five stages of the buying process, you can offer an experience that is worth every stage. If you can provide more worth to provide prospective customers, the more likely they will be to complete their journey.
What is a Customer Journey?
When we refer to the term "customer journey, it is the interactions that a user experiences during their journey from encountering you to being a client. Instead of focusing on the time or method by which the user made an order, The customer journey looks at the entire experience of a consumer. This can benefit marketers because they will be able to recognize the role every channel and piece of content plays in guiding users through their journey.
5 Phases of the Customer Journey
Some customer journey stages are only brief, while others could last for days or even for weeks. These are the five phases you need to know about: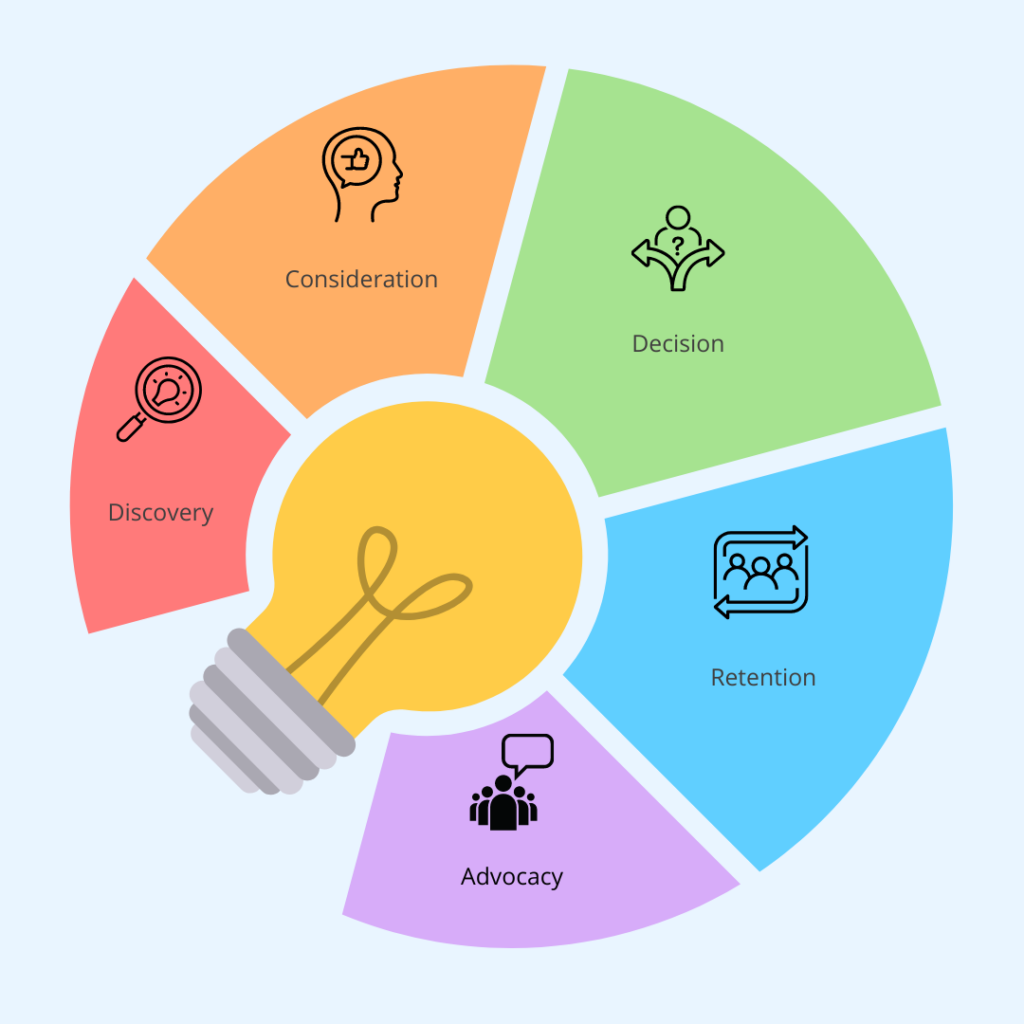 1. Awareness/Discovery
Most businesses utilize "awareness" or a variation of it in the initial phase of your customer's journey. This is the point at which customers are the first to discover your brand or product exists. At this moment, they might not even know much about the product you sell. This is the start of their journey to become a customer, and they're likely just beginning to think about their issue, purpose, or aspiration. They're not aware of what they should learn or do or what they should purchase.
They could search "how to become better at climbing rocks" and "how to repair the water damage to laminate floors" and come across an article or a video you've created. You might also see an ad for your grip strengthening products. Perhaps they discover the content of an influencer or thought leader who introduces people to your brand. At the stage of awareness, most consumers aren't aware enough to be confident in making the decision. If your price is reasonable and there's no difference in the brands you offer, they might require a slight push to move from being aware to buying.
Consumers might require a longer period before they're ready for higher-priced product categories or those with a high learning curve. Whatever is next, the awareness/discovery stage is the one that gets your foot on the ground. The goal is to get your audience's attention by addressing their needs, presenting your company as a thought leader and demonstrating that you can help them either through content or knowledge or, if appropriate, by eating directly with your products.
2. Consideration
The next step in the customer journey is called the consideration stage. Your prospects have completed the first research. They are also aware of the choices they can pick from. However, the process of research isn't done. They've narrowed their options, but they're still looking for more details. This is when they compare your service or product to other options available on the market.
It is the time to be making cost comparisons and reading consumer reviews, comparing your competitors, as well as learning more about the particulars of your service or product to determine whether it's the thing they've been searching for. Being aware that customers will be comparing your product to your competitors at this point, It is important to step back and consider whether you're positioning yourself in how you should be positioned, knowing that customers are looking at your product in comparison to other choices. The majority of consumers spend 16+ minutes buying before making a purchase.
3. Decision/Purchase
The decision or purchase phase is when a customer decides to purchase your product. Many companies conclude their customer's journey at this point since it is their primary objective. In the case of your distribution model, it could be the decision of the best place to purchase your product. Customers already know the store they'd like to purchase from most of the time. They can avail of perks that they wish to enjoy, such as rewards points as well as no-cost shipping, easy returns, as well as the convenience of saving account details.
This is the point where eCommerce companies have more work to complete, as you could still be unable to retain a customer once they've completed their journey. It's essential to simplify the purchase route and make it easy for the customer to pick the best route. Suppose a customer is determined to purchase on Amazon, but you don't connect to retailers (increase direct-to-consumer sales). In that case, you're causing customers to look for the product you sell on Amazon or, even worse, Google.
This further step erodes the momentum of your customers–they might quit buying the item, and it opens the door for your competitors to steal the business since they'll pop on search results just next to your product. They may even show up above your product via paid search.
4. Retention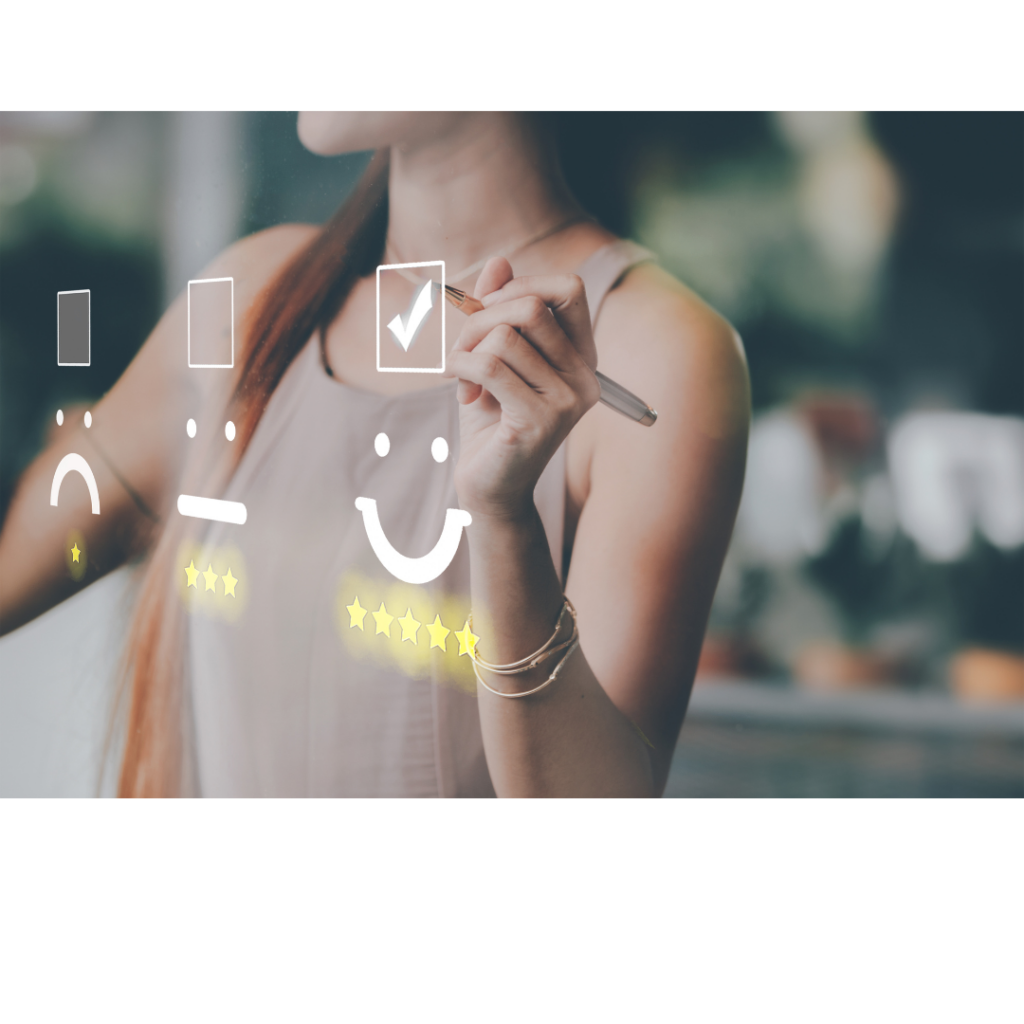 The fourth phase of the Customer Journey is known as the customer retention stage. Congratulations! If your customers have reached this point, that's a good sign; you're doing things right. However, the journey isn't over. This phase is perhaps the most crucial phase of the customer journey. It's a lot easier and around five times more cost-effective to keep customers already there than to find the new one.
It isn't easy to build enough trust with prospective customers to make them initial buyers; therefore, when you've earned the trust of your customers and their business, you need to be working to keep that trust. In this phase, you must follow your customer to find their opinions on the service or product they bought from you. It is important to acknowledge the loyalty of your customers.
5. Advocacy
It's hard to believe that just a few years ago that the only method for consumers to promote an item or brand they believed was via word of mouth. Nowadays, everyone is able to use the digital bullhorn. Profit from the social media interactions of your customers via mobile messaging by incorporating "click to tweet or post" in your message text. Dropbox created a massive customer base by running a viral sharing campaign that saw each sign-up you made included additional storage in your account. This is a fantastic opportunity to benefit your most loyal customers by harnessing the potential of social amplification.
Conclusion
Onboarding is a reality and can be done, therefore eliminating the uncertainty of providing a satisfying customer. Make a plan, keep track of the outcomes, and strive to provide the best customer service to build a fan base that will be able to promote the product on your behalf. We hope that this was helpful in understanding and implementing the right onboarding procedure.